This unique program is like no other!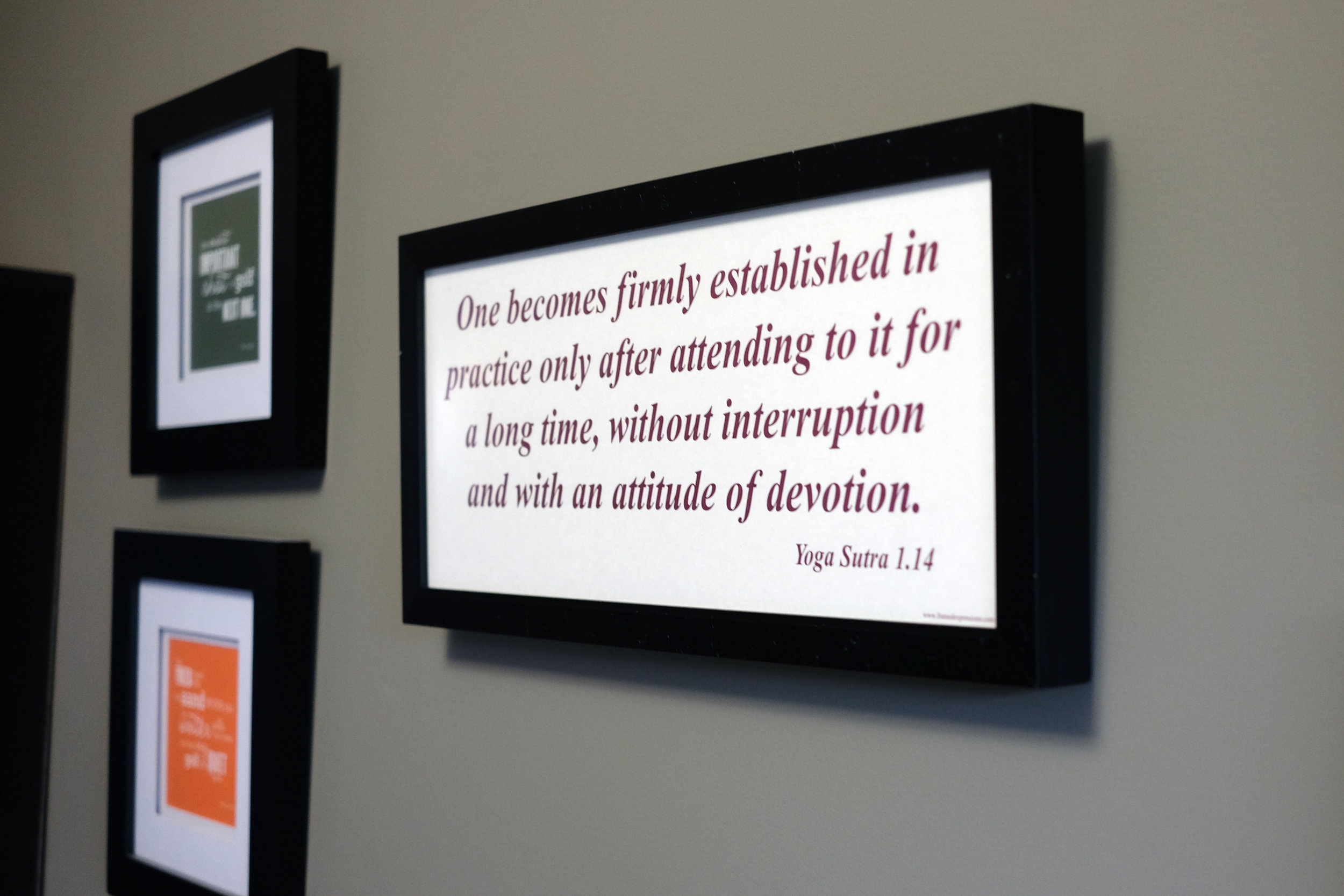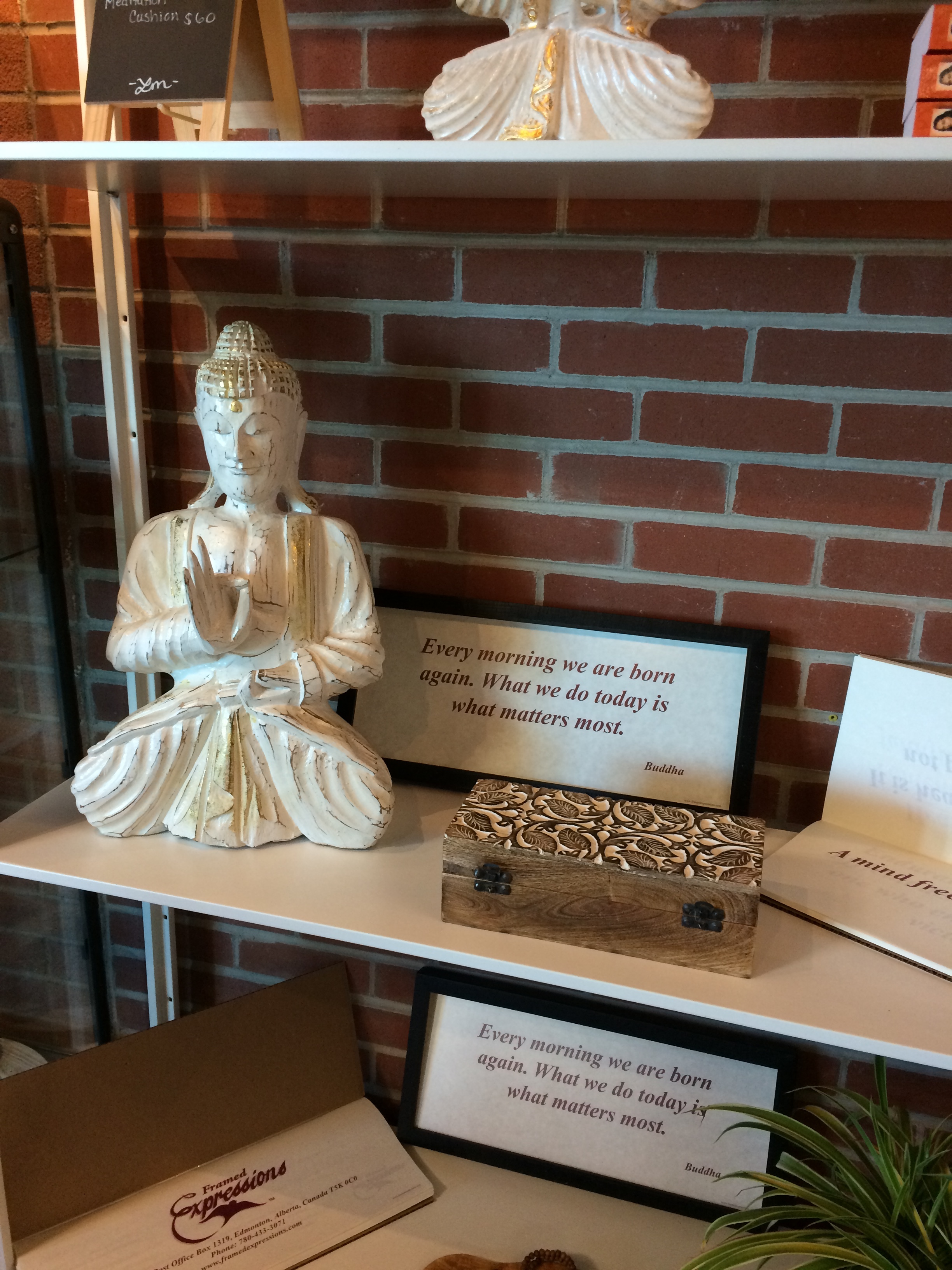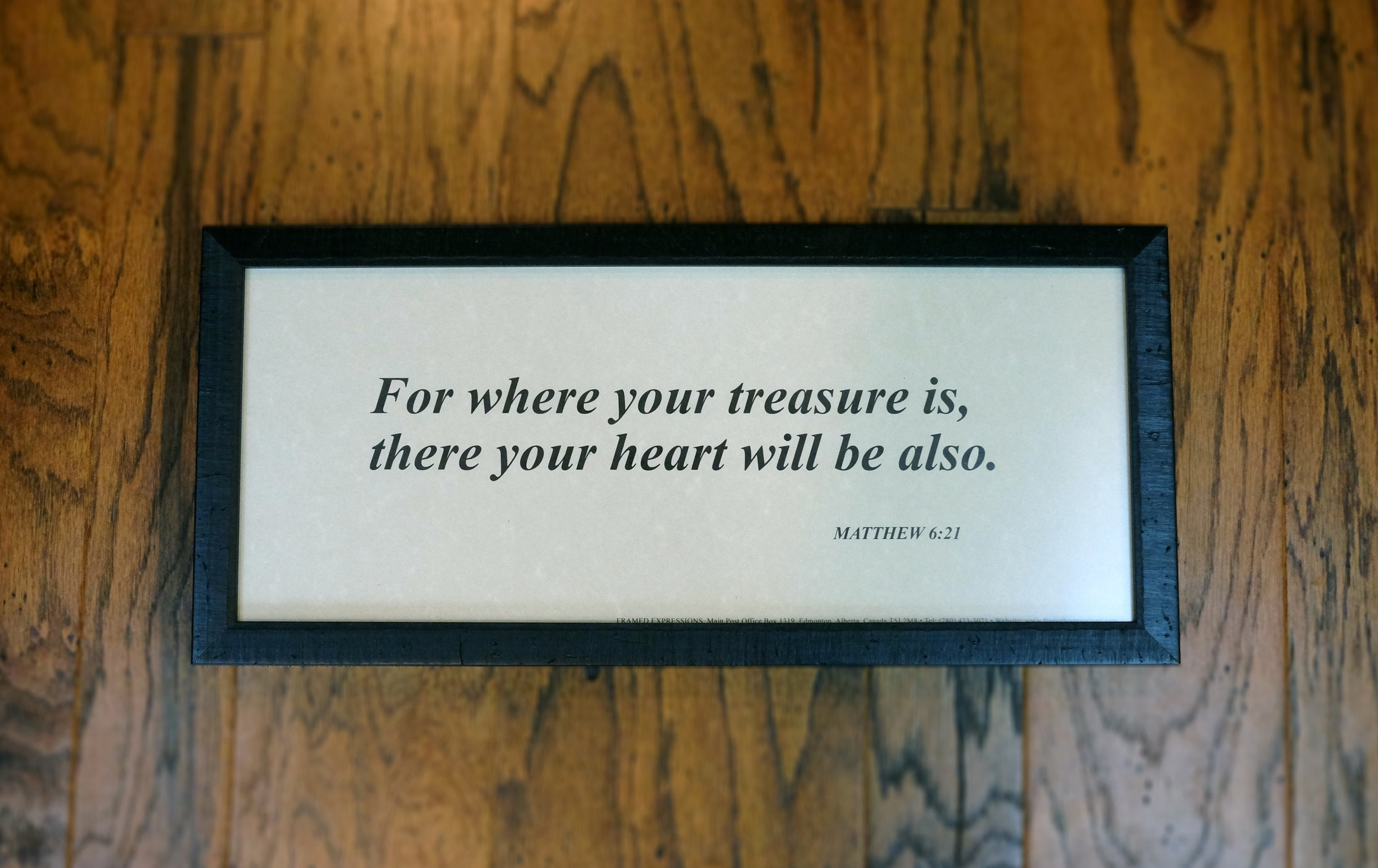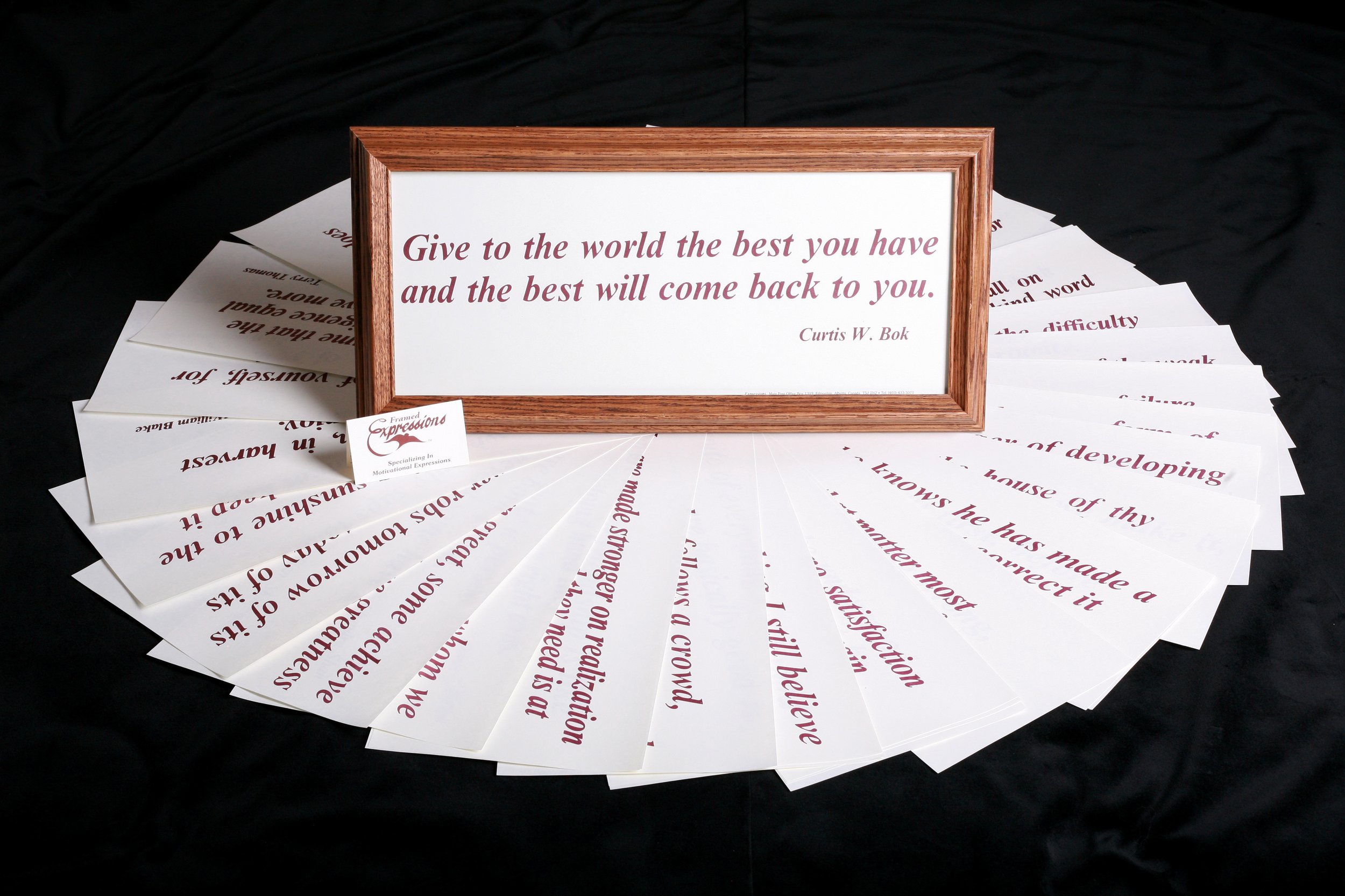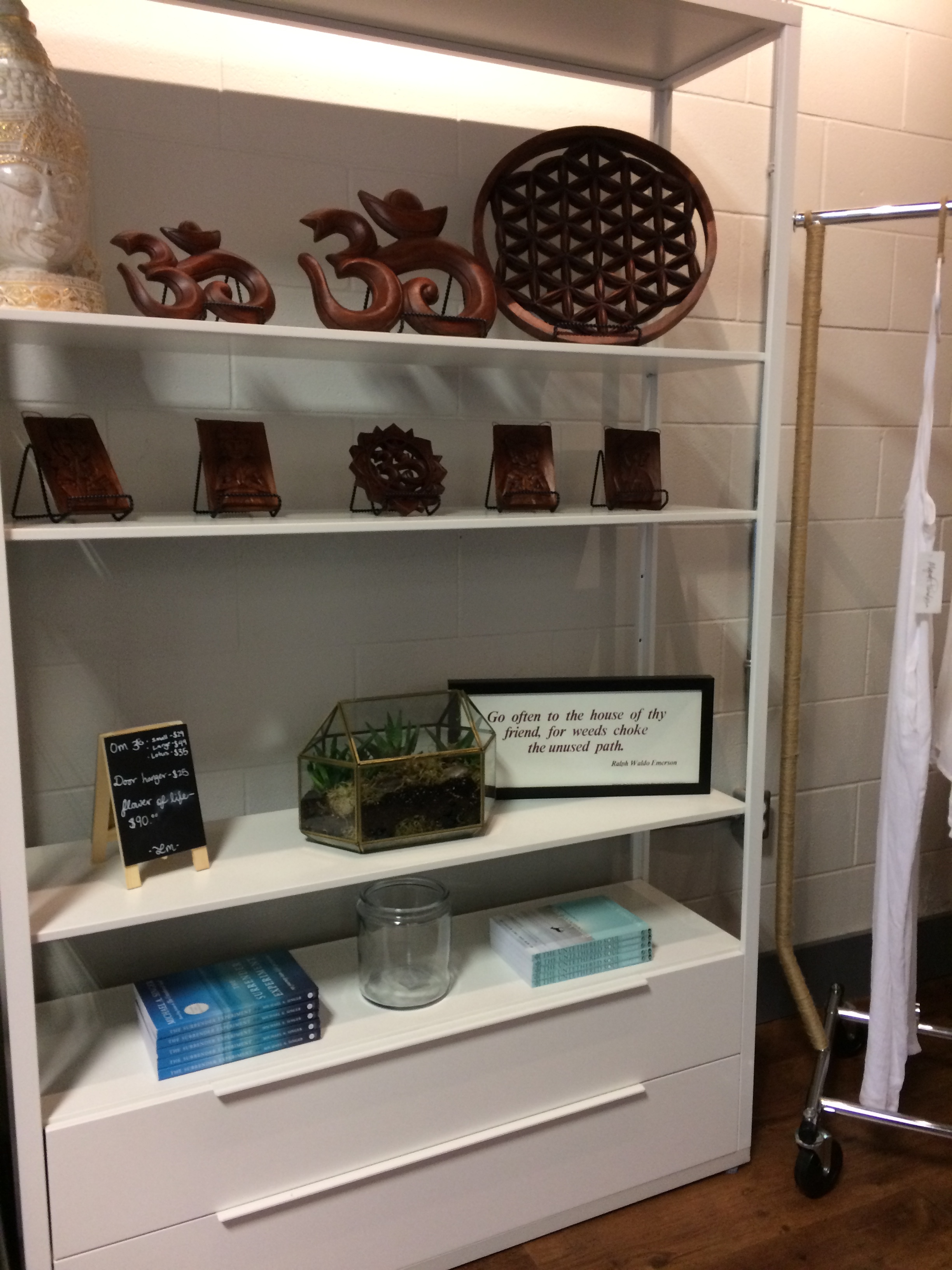 52 individual quotations
You get 52 individual quotations from some of the world's greatest political and religious leaders, scholars, humanitarians and yogis. Each set of 52 motivational, scripture or yoga quotations are captured within a wood frame, and printed on parchment paper. Framed Expressions is designed to inspire and motivate you by their words; every day of every week of the year. Simple and straight to the point, these thought provoking quotations will remain valid until the end of time. In this fast paced and sometimes aggressive world - attitude is everything!
The Framed Expressions program is designed to fill your life with positive and inspirational thought. It will motivate and inspire you. It will make you laugh or it will move you. It will boost your self-esteem and help you to succeed!
It is so simple!
As stated by one of the world's great political leaders Benjamin Disraeli, you must …"Nurture great thoughts, for you will never go higher than your thoughts". Framed Expressions puts the power of positive thought into your work place or home environment. Each week you can pick a quotation from a selection of 52 motivational, 52 scripture or 52 yoga quotes all contained within the beautiful designer wood frame!
Why the Framed Expressions program works
Experts have documented the power of direct and indirect suggestion. To post motivational quotations where they can be read or seen on a regular basis is a powerful way to affect the subconscious mind and to improve performance. Regularly changing the quotes, conditions people to always be expecting something new and then to read and reflect upon it. We at Framed Expressions strongly urge anyone who wishes to improve their attitude and morale to take advantage of this wonderful product. These are available in three distinct series. The motivational series contains 52 interchangeable thought provoking quotations from the world's greatest individuals. The scripture series consists of 52 interfaith, interchangeable verses from the New Revised Standard Version of the Kings James Bible. The yoga series includes 52 interchangeable reflective quotations from yogis around the globe.
100% Satisfaction Guarantee.
IF FOR ANY REASON YOU ARE NOT FULLY SATISFIED
WITH ANY OF OUR PRODUCTS, WE WILL EXCHANGE,
OR REFUND YOUR PURCHASE WITHIN THE FIRST 30 DAYS.